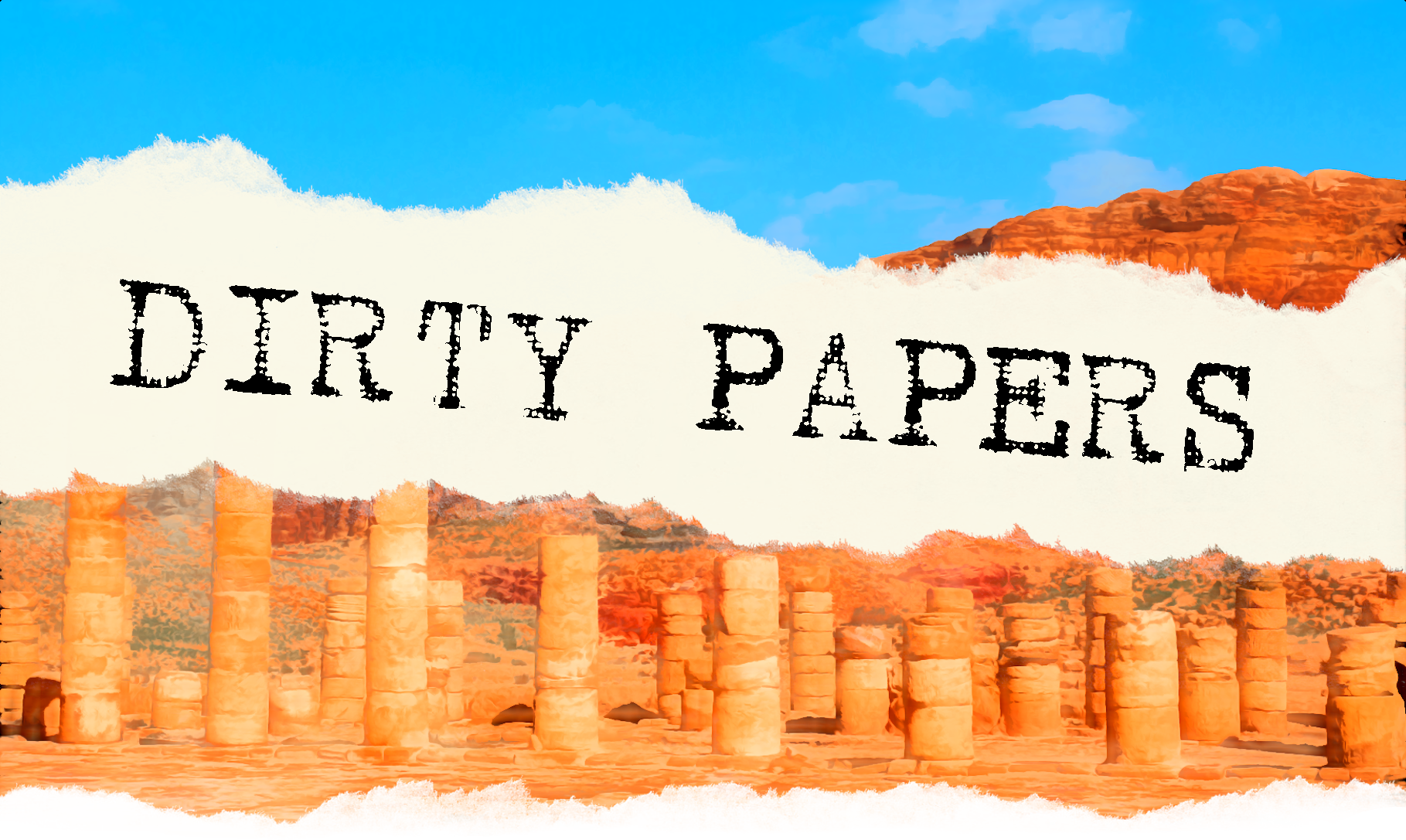 Dirty Papers
A downloadable 200+200-word rpg
Dirty Papers is a GMless game of archaeology and the light and dark sides of academia. Dig through ancient ruins, sift the dirt for precious finds, and slowly piece together how you think the people here once lived. Remember, though, that your judgements die with you.

This is a revised and expanded version of the original game, which reached the finals in the 2019 200 Word RPG Challenge! The original 200-word text will always be freely available here on the 200 Word RPG Challenge website. This version has twice as many words (in the main game text); I used the extras to improve readability, provide examples, and add some simple rules for longer-term play.
Content Warning (click to open)

This game explores the politics of power in academia, either played straight or for black comedy.

Here's what one of the Challenge's anonymous reviewers said about the game:
"I cannot think of a single other game that really discusses the research and publication process of academia and the predatory way it is proposed ... I can think of how cathartic stabbing the system in the back would be ... Step 3 is such a distressing distillation of reality, it is wonderful."

And here's what another of the Challenge's anonymous reviewers provided:
"World building via imaginary archeology seems quite novel. It could apply to many settings: distant planets, lost civilizations, post-apocalyptic ... The seniority mechanic is quite fun, as it would start conversation as "expert" argumentation ... In the end you built a world without really realizing."

This product includes the following files:
A full-colour screen pdf of the game
A doubled-up A5 print-friendly pdf for printing on A4 (or letter) paper
A screen readable .txt version of the game
Download
Click download now to get access to the following files:
Dirty Papers v2_0.zip
5 MB