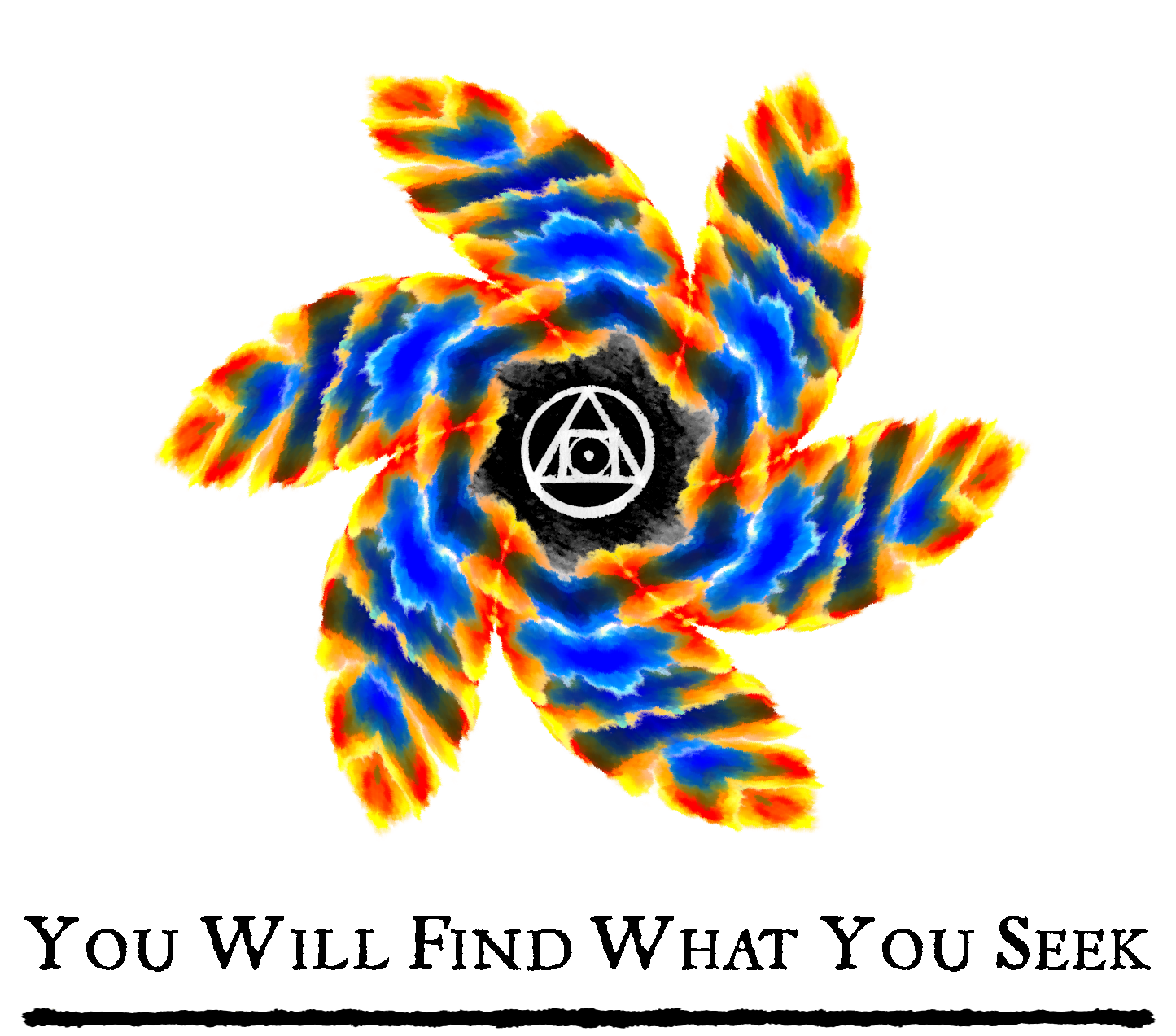 The Paperflesh Advent
Half the alchemical charlatans in the world promise gold, and the other half promise immortality. A dissenting fraction went into the forest to combine both in their own disturbingly transcendental way.

Their creation? Mellified man. Human bodies steeped in honey for a hundred years that become a panacea, or so they say. It's worth far more than its weight in gold and rarer than a cat's footfall. Steal just one fragment and you could be set for life and longer.
Be careful, mind. The forest sings a sweet song of promises, true and false alike. The bones of those who came before you may be closer than you think.

The Paperflesh Advent is an incursion for Trophy Dark, the rules-light game of dark fantasy and psychological horror, but it can be used as a scenario for other games as well. This incursion will take you into the forest, through the fabled flower meadow called the Bleeding Kaleidoscope, and under the earth... on to whatever sings so beautifully beyond the dark and deep.
THEME: PROMISES

The incursion guides you through the sinister Terrors and honeyed Temptations of all five Rings—into the forest, through the meadow, and under the earth—as well as giving you:
6 new Occupations, Backgrounds, Drives, and Rituals
18 horrifying and exalting Conditions
6 unsettling and bizarre Moments per Ring
and a new d66 table: the names of Three Dozen Flowers.
Content Notes (click to open/close)

This incursion includes body horror, psychological horror, insects, unreliable narration, and potentially claustrophobia-inducing situations.

Here's what others have to say about it:
I recently read The Paperflesh Advent, a Trophy Dark incursion by

@SpeaktheSky

, for a... thing I'm working on. It's REALLY good, ya'll.
–Jason Cordova, publisher of Trophy RPG
The Paperflesh Advent is one of my favorite incursions, full of horror, treachery, delicious imagery and a burning sugar apotheosis that's not to be missed.
–Michael Van Vleet, writer of the Trophy Dark incursions A Warm and Pleasant Hum and DEVIL, AIM FOR ME
Jason Cordova and Judd Karlman were appropriately creeped out by the more gruesome aspects of the incursion in Episode 1 of The Sixth Ring, the analytical Trophy podcast series, and had a lot of other compliments about its form and structure.

This product contains the following files:
The full-colour, 20-page incursion in spread and single-page PDF forms
An A5 print-friendly PDF of the incursion
An interactive HTML version of the incursion
An EPUB/e-book version of the incursion
A screen readable .txt version of the incursion

If you like The Paperflesh Advent, then check out my anthology of smaller incursion, Dark Tidings:

| | |
| --- | --- |
| Status | Released |
| Category | Physical game |
| Rating | |
| Author | Speak the Sky |
| Tags | bees, Dark Fantasy, eco-gothic, Horror, One-shot, Print & Play, Supplement, trophy, trophy-dark, zine |
| Average session | A few hours |
| Languages | English |
| Accessibility | Color-blind friendly, High-contrast, Blind friendly |
| Multiplayer | Local multiplayer |
Purchase
In order to download this incursion you must purchase it at or above the minimum price of $7.50 USD. You will get access to the following files:
The Paperflesh Advent v1_1 - PDF.zip
23 MB
The Paperflesh Advent v1_2 - HTML + EPUB.zip
600 kB
Exclusive content
Support this incursion at or above a special price point to receive something exclusive.
Community Copies
Each copy of The Paperflesh Advent you buy opens up a free copy for someone else who's experiencing financial hardship. If you have low or no income, feel free to take a community copy!
Download demo
Comments
Log in with itch.io to leave a comment.
Great stuff, but the printer friendly version only has the cover
Thanks for letting me know—I've updated the file.

This was so much fun, and does a great job balancing sort of realistic psychological stress with escalating supernatural horror in a way that's just joyously awful. Also has one of my favourite fifth rings in any Trophy Dark incursion, a really amazing climax.
Hell yeah, thank you! I'd love to hear more about your session (contact@speakthesky.com) if you're up for it.

Trophy Dark incursions start with the knowledge that your treasure hunters are doomed. How much heavier, then, is the weight of a journey that starts with promises made to others, knowing that as you journey through kaleidoscopic glades, bee-infested woods, and dank catacombs that your doom will claim not only your life, but the hopes you carried with you from someone who foolishly believed you capable of great things.

The Paperflesh Advent is one of my favorite incursions, full of horror, treachery, delicious imagery and a burning sugar apotheosis that's not to be missed.